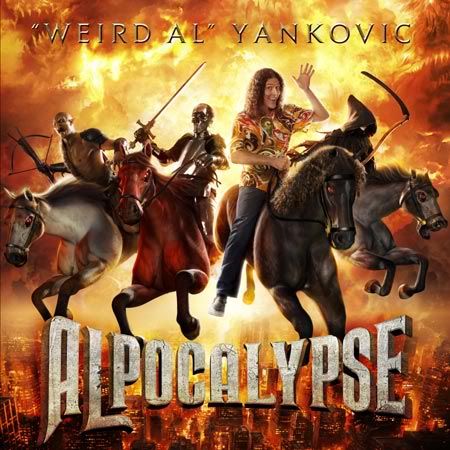 And so the stage is set for the new album: Where will it fit in the greater scheme of things?
Of course, Al has leaked a number of tracks from the album over the past two years, so I have a sense. My sense so far? I like the parodies, but I'm not completely warmed up to the new originals. But maybe when it's all sequenced and pressed onto a silver disc (or a record! This is Al's first album in 20+ years to get a vinyl release), the sum will become greater than its parts.
Hopefully, I should get the album shortly after it's released, and after it's sunk in a bit, maybe I'll post a review here.