PARODIES: 8.
You never forget your first and, ladies and gentlemen, this is my first Weird Al album. And what a doozy it is. This album has got "Fat," which is an undisputed classic – a series of self-inflicted "Yo Mama" jokes both familiar ("When I sit around the house, I really sit around the house") and new ("When you're having seconds, I'm having twenty-thirds"), made truly great by another near-perfect replica of the Michael Jackson recording, down to all the Gloved One's weird little vocal stutters. The other parodies follow a theme, like the parodies on
Polka Party!
This time, it's parodies of songs that are hit remakes. "La Bamba" becomes "Lasagna," complete with Italian stereotypes that went out of date in about 1921, although it's still pretty funny. (Of course, Weird Al did the same kind of broad ethnic stereotyping a decade later with "Pretty Fly For A Rabbi," and that's still pretty funny too.) "Mony Mony" becomes "Alimony" while "I Think We're Alone Now" becomes "I Think I'm A Clone Now," which are both topics right up an 8-year-old's alley – NOT!! (Good tunes, though.) My life-long quibble: sure, Al titles one of his parodies "(This Song's Just) Six Words Long" (George Harrison's cover of "Got My Mind Set On You"), but he sings it as "This song
is
just six words long." Dammit, Al, WTF!?!
ORIGINALS: 8.
It is bizarre listening to this album a couple decades after its heyday, because, boy there are a lot of jokes I didn't get at the time that suddenly fall into place. "Velvet Elvis" is about buying a picture of The King on velvet at a swap meet, done in the style of The Police – two things for which I had almost no cultural reference in '88. "You Make Me" is one of Al's stream-of-consciousness absurdist rambles, done in the style of Oingo Boingo. Now, I think it's an amazing send-up; then, I wondered why anyone would make a song that sounds like that. The album has 2 of Al's all-time sick-humor highlights: the undeniably catchy "Melanie," which sounds a bit like Marshall Crenshaw and details the infatuation of a deluded stalker, and the James Taylor-ish "Good Old Days," which almost seems like an unintentional comment on Charles Manson's songwriting career, as the singer details his various psychopathic rampages in the mellowest of folk styles.
POLKA MEDLEY: N/A
. This is the only album, besides Al's debut, to feature no polka… :(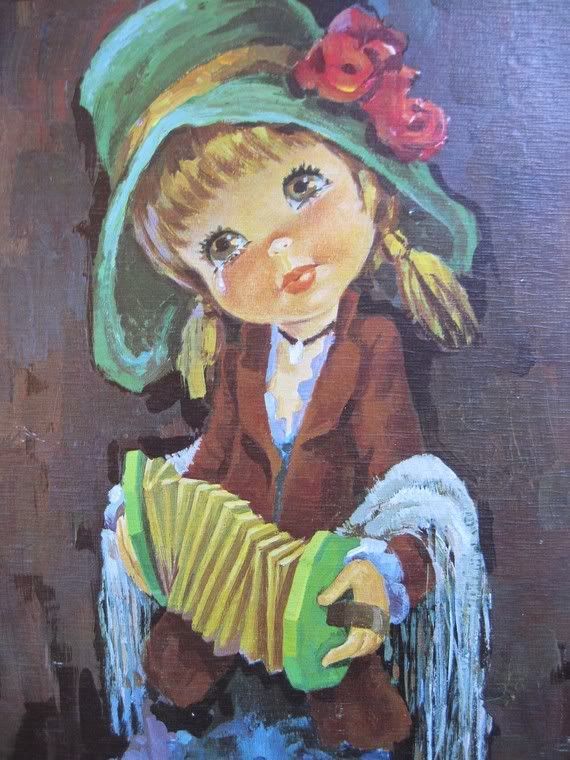 OVERALL: 8.
Al bounces back from
Polka Party!
, freshly inspired and ready to gross out the world. It sure worked on me.